MPLNET Product Information:
&nbsp&nbsp
---
Introduction
This page provides information on our MPLNET V3 product suite and file formats and content. For more information about our MPLNET Versions (V3 vs V2), please visit our Version Information page.
---
MPLNET V3 Product File Format and Content
MPLNET V3 products are NETCDF 4, CF compliant files. Subsets for each product may be selected to reduce file sizes.
A description of our file formats is available online:
MPLNET Product File Formats and Content
---
MPLNET Version 3 Product Suite
The following tables provide a listing of our V3 products and levels. A map of our older V2 products to our new V3 system is also provided.
Version 3 Products: Descriptions
Version 3 Products: Levels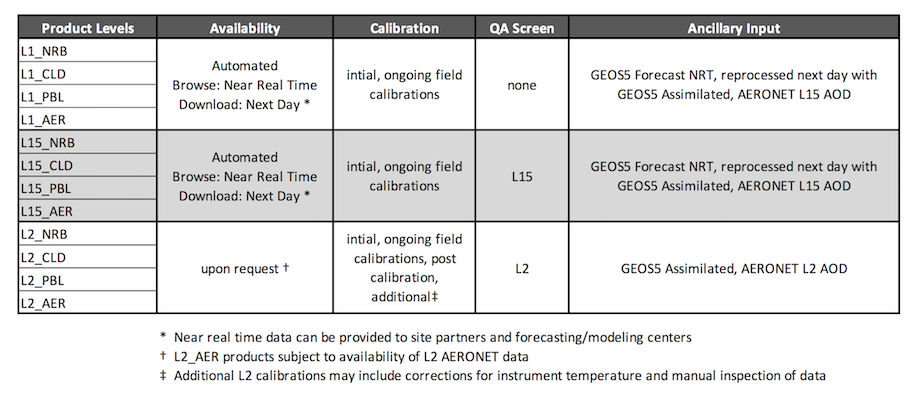 Version 2 to Version 3 Product Map